WELCOME

SALES & SERVICE, RECONDITIONING, INSTALLATIONS AND CONVERSIONS


The only AA Approved Steering and Brake company in KZN. We will beat any written quote. We supply,

recondition & fit new Manual & Power Steering Rack, Pumps & Boxes.

Comprehensive Diagnosis and Inspection. Supply & fit Steering & Brake Pipes. Complete Suspension Repairs

and Complete Brake Service.

We distribute parts direct from the importers. We fit with a 6 mmonths/ 10 000 km guarantee (T's & C's Apply)
7 Signs that your car has pothole damage

It's important to be aware of the warning signs:

Steering wheel "wander"
Hard steering
Lack of power

Squeals during turns

Wheel shaking

Leaking power steering fluid

The vehicle rolls or sways on turns
A pothole can be your car's worst enemy. If you do drive over a pothole,

Natal Power Steering recommend that you have your car's suspension

checked to make sure there is no damage.

Many components affect a vehicle's handling. Having your car

inspected, it you experience any of the above signs, is good preventive

maintenance and can help its parts wear less and last longer. Don't gamble

on an unsafe steering and suspension system; let us take care of the problem,

so you can drive worry-free. Our prices are reasonable and we'll give you a no

obligation estimate before we fix anything.

CARS, TRUCKS, PLANT & MACHINERY etc.

New Steering Racks from R899
New Power Steering Pumps from R1199

OTHER SERVICES WE OFFER :

General workshop, Auto & Truck spares, Reconditioning, Air brakes,

4x4 Agents (winches, cables, snorkels, bumpers etc.) Clutch & brake

parts. HYDRAULIC PIPES made while you wait, fittings &

pumps. Aftermrket warranty claims. Hollard,Motorite, SA Warranties etc
| | | |
| --- | --- | --- |
| | CALL US TODAY +27 39 682 4158 | |
WELCOME
SALES & SERVICE, RECONDITIONING, INSTALLATIONS AND CONVERSIONS

The only AA Approved Steering and Brake company in KZN. We will beat any written quote. We supply,
recondition & fit new Manual & Power Steering Rack, Pumps & Boxes.
Comprehensive Diagnosis and Inspection. Supply & fit Steering & Brake Pipes. Complete Suspension Repairs
and Complete Brake Service.
We distribute parts direct from the importers. We fit with a 6 mmonths/ 10 000 km guarantee (T's & C's Apply)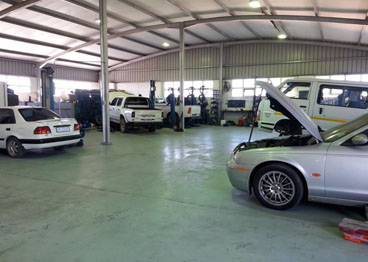 7 Signs that your car has pothole damage
It's important to be aware of the warning signs:


Steering wheel "wander"

Hard steering

Lack of power

Squeals during turns

Wheel shaking

Leaking power steering fluid

The vehicle rolls or sways on turns
A pothole can be your car's worst enemy. If you do drive over a pothole,
Natal Power Steering recommend that you have your car's suspension
checked to make sure there is no damage.
Many components affect a vehicle's handling. Having your car
inspected, it you experience any of the above signs, is good preventive
maintenance and can help its parts wear less and last longer. Don't gamble
on an unsafe steering and suspension system; let us take care of the problem,
so you can drive worry-free. Our prices are reasonable and we'll give you a no
obligation estimate before we fix anything.
CARS, TRUCKS, PLANT & MACHINERY etc.
New Steering Racks from R899
New Power Steering Pumps from R1199
OTHER SERVICES WE OFFER :
General workshop, Auto & Truck spares, Reconditioning, Air brakes,
4x4 Agents (winches, cables, snorkels, bumpers etc.) Clutch & brake
parts. HYDRAULIC PIPES made while you wait, fittings &
pumps. Aftermrket warranty claims. Hollard,Motorite, SA Warranties etc
CALL US TODAY +27 39 682 4158